About Dr. David Richardson
Glaucoma & Cataract Surgeon in California
Dr. David Richardson, Eye Surgeon
in California
David D. Richardson, MD, is a board-certified Ophthalmologist specializing in the treatment of cataract and glaucoma.
He is the Medical Director and Eye Surgeon at San Marino Eye, a private ophthalmology practice in San Marino, California.
Dr. Richardson is also an Adjunct Assistant Professor of Clinical Ophthalmology at Keck School of Medicine of USC and supervises resident physicians at the VA Greater Los Angeles Veterans Healthcare System. He additionally serves as Vice-Chief of Surgery at San Gabriel Valley Medical Center. He has authored a patient-centered book on Cataract, "So, You've Got A Cataract?" and written many articles about glaucoma and cataract on his blogs, New-Glaucoma-Treatments.com and About-Eyes.com, respectively.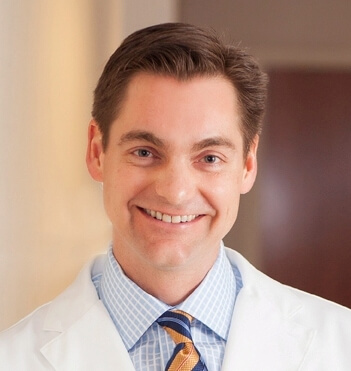 David Richardson, MD
Medical Director, San Marino Eye
Adjunct Assistant Professor of Clinical Ophthalmology at Keck School of Medicine of University of Southern California
Need to Consult?
Talk to a patient-focused Ophthalmologist who will listen and spend more time with you.
Talk to Dr. Richardson
Education & Training
Dr. Richardson completed his undergraduate studies at University of Southern California, where he graduated Magna Cum Laude and received many academic awards. He earned his medical degree at the prestigous Harvard Medical School with scholarships from Phi Beta Kappa and Phi Kappa Phi. He was also awarded with Harvard Medical Linnane Scholarship and Harvard National Scholarship. While in medical school, Dr. Richardson accepted a research fellowship at the National Institutes of Health (NIH) to study visual cognition. He then completed an internal medicine internship at Huntington Memorial Hospital in Pasadena, which was followed by ophthalmology training at LAC+USC/Doheny Eye Institute in Los Angeles – one of the top ophthalmology residencies in the country.
→ Read More on Education and Training
Awards & Recognition
Dr. Richardson is recognized as one of the most highly skilled ophthalmologists in Southern California. He has consistently received the "Most Compassionate Doctor" and "Patient's Choice" awards from patients surveys. Likewise, he is also often selected by his peers and colleagues as most deserving of the "Southern California Super Doctors®" and "Pasadena Magazine's Top Doctor" Honors.
Experience & Specialization
Dr. David Richardson is widely recognized as one of the top cataract and glaucoma surgeons in the US and is among an elite group of glaucoma surgeons in the country performing the highly specialized canaloplasty procedure. Dr. Richardson not only performs canaloplasty, he also teaches other eye surgeons how to do so. An accomplished board-certified eye surgeon in Southern California, Dr. Richardson has performed thousands of advanced cataract and glaucoma procedures with excellent results. Multiple patients have travelled from around the world to have canaloplasty by Dr. Richardson.
Dr. Richardson started his private practice in San Gabriel, CA in 1999 and became San Gabriel's first ophthalmologist to use such modern technologies as the accommodating Crystalens (with cataract surgery) and the iTrack microcatheter (canaloplasty glaucoma surgery).
In 2013, Dr. David Richardson moved his practice to San Marino California and established San Marino Eye – a state of the art eye care facility offering the most comprehensive and advanced glaucoma and cataract treatment available. Today, it is San Marino California's leading vision center for glaucoma surgery, cataract surgery, clear lens exchange, and general ophthalmologic care.
Memberships and Certifications
Diplomat, The American Board of Ophthalmology
Fellow, American Academy of Ophthalmology
Lifetime Member, American Medical Association
Member, American Society of Cataract and Refractive Surgery
Member, Association of American Physicians and Surgeons
Member, California Medical Association
Member, Los Angeles County Medical Society
Member, Ophthalmology Innovation Network
Certification
Certified Canaloplasty Surgeon 2010
Patient Heatmap
Here's a heatmap of places from which patients travel to see Dr. Richardson. [Updated as of 2017]. Click the image below to go to the interactive online version.