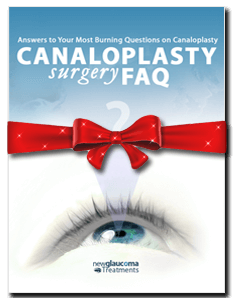 Canaloplasty is an advanced minimally invasive glaucoma treatment. It can reduce eye pressure by nearly 40%, and in some cases, Canaloplasty can even eliminate the need for Glaucoma drops. This book will give you a better understanding of Canaloplasty as well as give answers to over twenty of the most commonly asked questions about Canaloplasty.
Get This Educational Book Now!
Simply fill out the form below and you will get a digital copy of the book "Canaloplasty Surgery FAQ". You can view the book with any computer, iPad or mobile device.