HIPAA Privacy Guidelines
Your information. Your Rights. Our Responsibilities.
This notice describes how medical information about you may be used and disclosed and how you can get access to this information. Please review carefully.
Alternatively, you may download a copy by clicking this button -> Download HIPAA Privacy Guidelines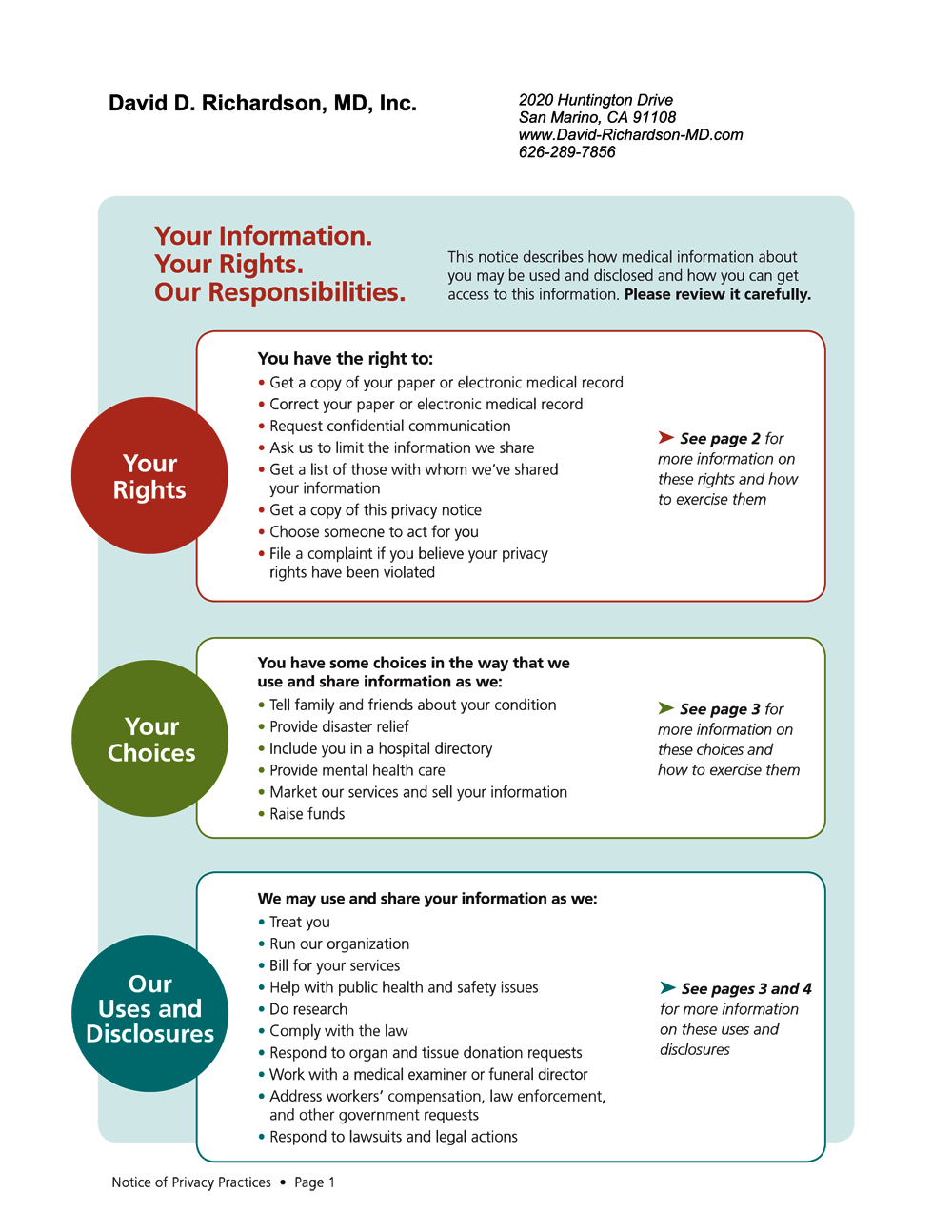 ---
---
---
We Speak Your Language!
Have a question?
Please don't hesitate to ask us. We will get back to you shortly.
If you have a more urgent question or issue, please contact Dr. David Richardson's office directly by calling (626) 289-7856.
We Listen. You'll See! SM