Cataract Surgery
Cataract • Cataract Treatments • Cataract Surgeon • Laser Cataract Surgery
10 Tips on How To Choose A Cataract Surgeon
Most people consider their eyesight to be their most important sense. Yet, each year millions of people have eye surgery without doing any research on their surgeons. Who performs your cataract surgery is one of the most important decisions you will ever make. Luckily, it doesn't take a lot of time to do the research necessary to find an excellent eye surgeon. The following list of 10 things you must know before choosing your cataract surgeon will explain how to go about it. With this list you can find an exceptional eye surgeon in less time than many people devote to choosing their next car.
1. Use caution when evaluating "in-net­work" physicians
Despite what's stated in your health insurance's marketing materials, don't assume in-network physicians provide better quality care. Currently there isn't a tried-and-true, scientifically sound method for rating the quality of physicians. Any insurance company that suggests physicians participating in its own network provide better quality care is painting an inaccurate picture. "Preferred Providers List." – Preferred by Whom?
2. Ask people you trust
Good sources of information include your internist, optometrist, and friends who have had cataract surgery. Even better sources are the operating room nurses and staff at your local hospital. They are often in surgery with eye doctors and know who has the "best hands." Nurses are, by nature, very helpful people and will often be happy to answer your questions. The challenge will be getting past the hospital's automated telephone menu and gaining access to a live operating room nurse. I would suggest calling the hospital's main number in the morning. Choose the option for a live operator. Once you have a live person, ask to be transferred to the operating room nursing station. A nurse will often pick up once the line is transferred.
3. Research your surgeon's education
Where did your eye surgeon train? It's fairly easy to check the ratings for various training programs. Two objective resources are U.S. News & World Report's annual rating of:
Don't get too hung up on the ranking order. Surgeons trained at any of the top 20 institutions received a top-notch education. (See Dr. Richardson's Education & Training background)
4. Research your surgeon's state licensure
Make sure your surgeon is licensed to practice medicine in your state. Go to your state medical board's Web site and do an online search. In addition to confirming a surgeon's licensure, many state license Web sites will also tell you whether there has been any disciplinary or legal action taken against your surgeon. In California, for example, you can look up this information athttp://www.mbc.ca.gov/Breeze/License_Verification.aspx
5. Confirm that your surgeon is board-certified
When physicians become board-certified, it guarantees they have met minimum competency requirements. In order to become certified, an eye surgeon must successfully pass both a written and oral examination. Additionally, younger surgeons must recertify every 10 years. Confirm that your ophthalmologist is board-certified by visiting www.abop.org or www.abms.org.
6. Visit your surgeon's website
You can often obtain very useful information from your eye surgeon's Web site. However, keep in mind that the primary goal of most Web sites is to market the practice. You won't find anything negative about your doctor there, but it can give you more insight into the surgeon's background and practice philosophy.
7. Find out what other patients have experienced
Are testimonials from satisfied patients available on your surgeon's Web site or physician-ranking Web sites? Can you review testimonials in your surgeon's office? Will your surgeon provide the names and phone numbers of patients who have offered to act as references? It shouldn't be too hard for your surgeon to come up with a list of people willing to discuss their cataract surgery experience with you. Keep in mind, however, that federal privacy regulations limit the amount of information a surgeon may be able to offer regarding other patients who have had surgery.
Cataract Surgeon Reviews and Ratings, Where to go to Find More:
There are many review and directory sites online which allow patients to rate their doctor and/or leave a review/testimonial. Not all are reputable, however. Some have questionable approval procedure that either filter out legitimate reviews or allows paid, false reviews. That said, these two physician review sites had gotten the nod from Consumer Reports.
8. Find out how many cataract surgeries your doctor has performed
There is a reason they call it the "practice of medicine." Just like a sports pro, a surgeon's abilities improve with practice and experience. Every surgeon requires a minimum number of "cases" to become proficient. For cataract surgery, this number is probably around 500. Still not comfortable? Find someone who has performed over 1,000 cataract surgeries.
How do you find out the number of cataract surgeries your surgeon has done? Just ask. If you are uncomfortable asking this question, then bring someone to your appointment who will ask for you. This is a very important question. These are your eyes. You only have two. Get over your hesitation.
9. Meet your surgeon
One of the most important criteria for choosing surgeons is your ability to trust them. Meet with your surgeon. Make sure you feel comfortable with what your surgeon says and with the level of care that will be provided. Trust is an important consideration that cannot be sufficiently developed until you talk with your surgeon face to face.
A 2014 California Doctor Rating survey of more than 52,000 Californians show the top criteria that matter to patients. When you meet with your surgeon, it would help to refer on and consider these criteria as well.
[Reference: Consumerreports.org. Top-rated California Doctors – Consumer Reports [Internet]. 2015 [cited 2015 Jul 8]. Available from: http://www.consumerreports.org/cro/news/2015/01/top-rated-california-doctors/index.htm]
10. Finally, get a second opinion
Most people wouldn't purchase a car without test-driving at least one other car. Cataract surgery is a very important decision and getting a second opinion is a smart idea. Many people are uneasy about getting another opinion, but a second opinion is a common medical practice encouraged by the best surgeons.
In fact, one quick test of your surgeon's comfort with their own abilities is to let them know that you'll be getting a second opinion. If the surgeon becomes defensive about this, then you'll know a second opinion is a good idea, after all.
Unless you are completely comfortable with your surgeon, get a second opinion.
Need to Consult?
Talk to a patient-focused Ophthalmologist who will listen and spend more time with you.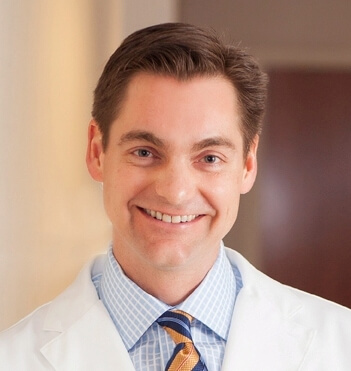 David Richardson, MD
Medical Director, San Marino Eye
Adjunct Assistant Professor of Clinical Ophthalmology at Keck School of Medicine of University of Southern California
If you would like Dr. Richardson to thoroughly check your eyes
for glaucoma, cataracts or other vision disorders...